0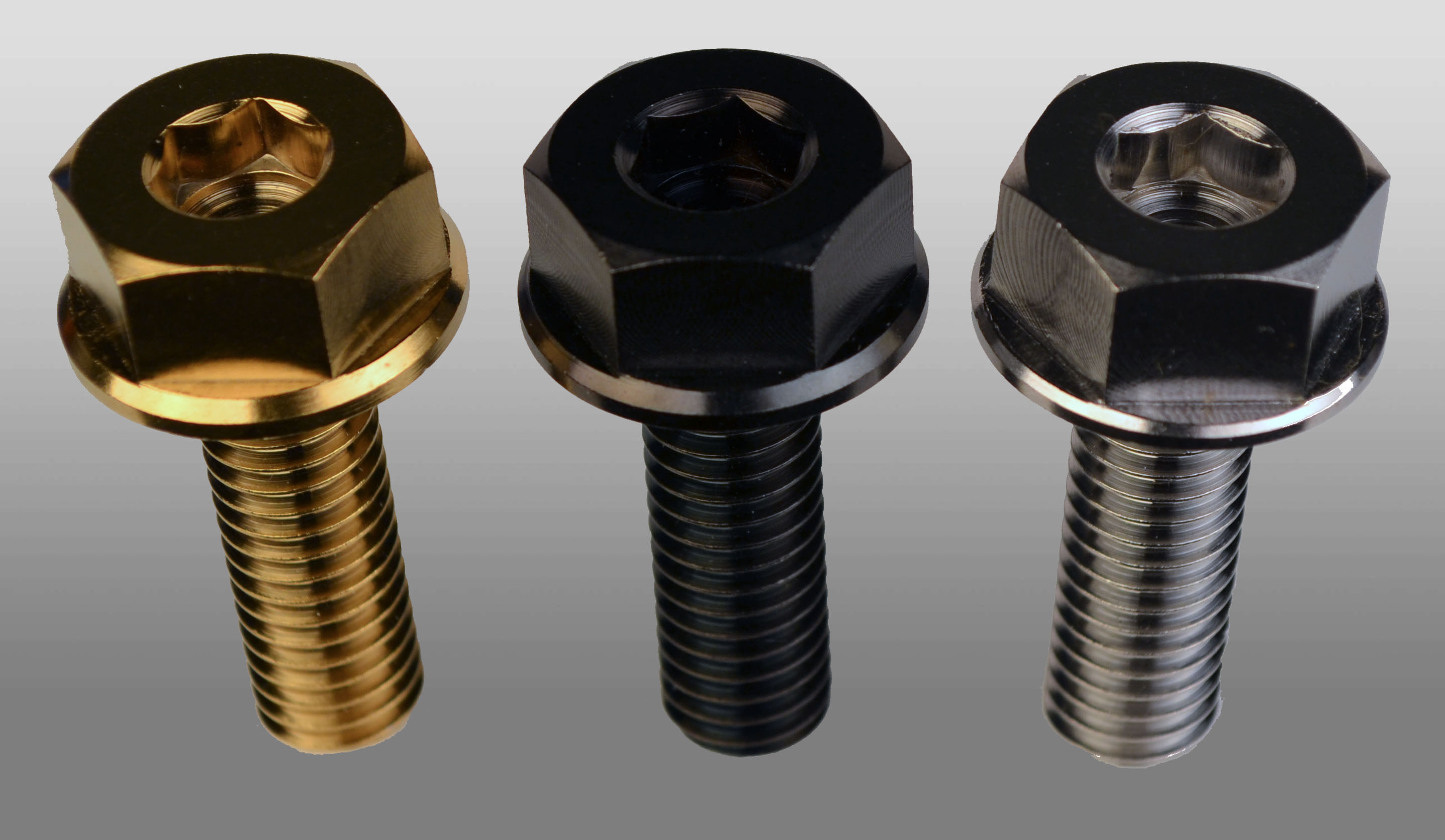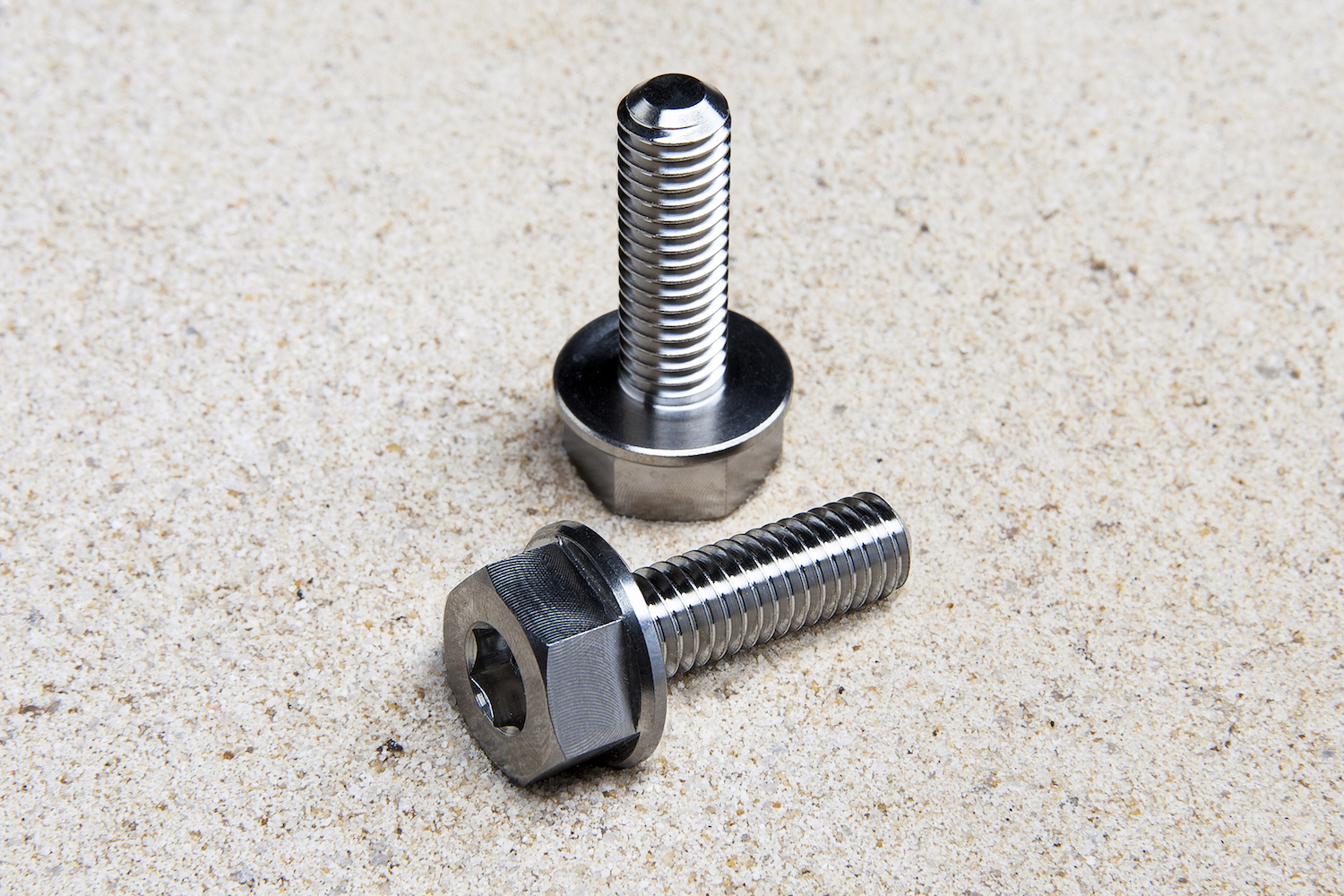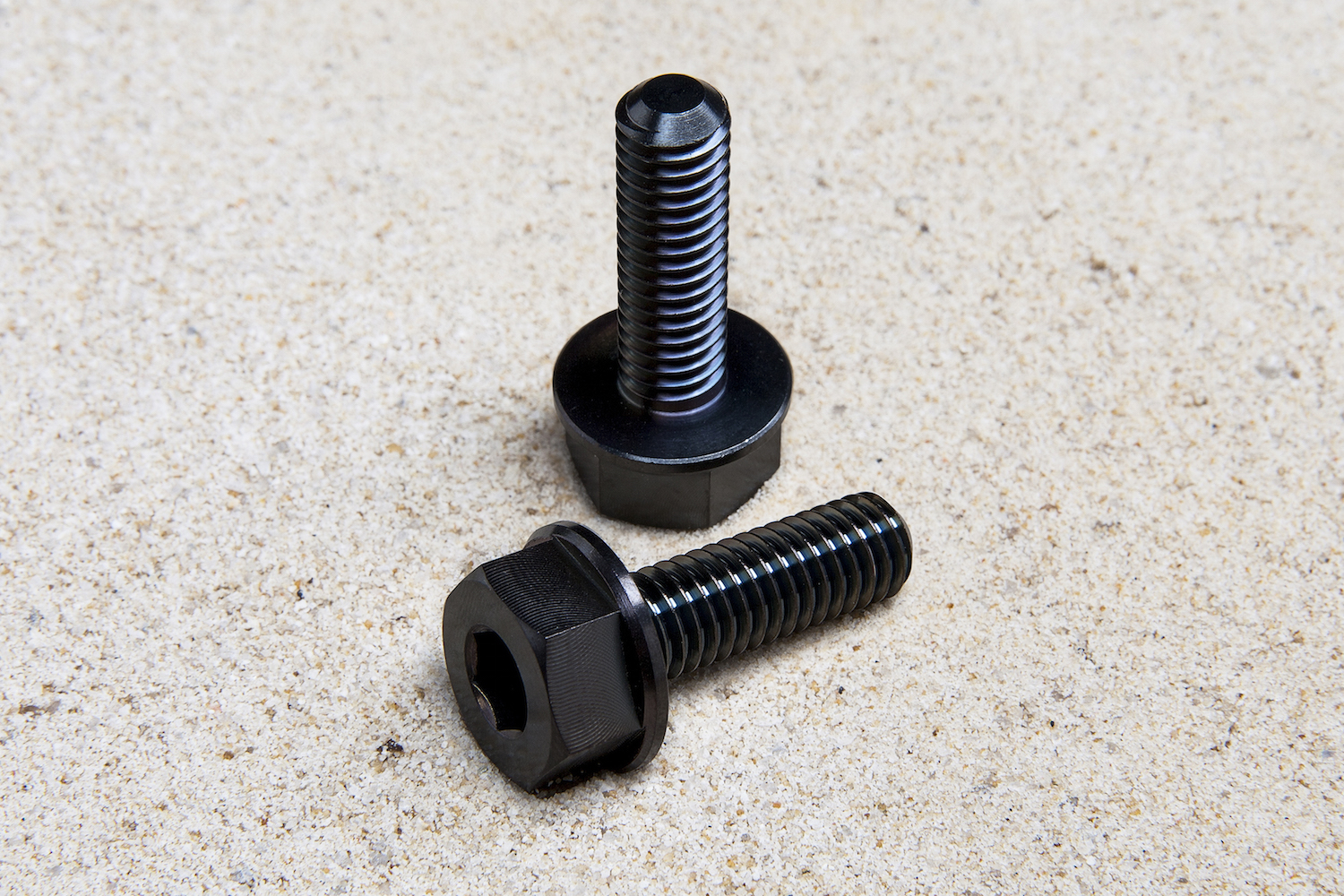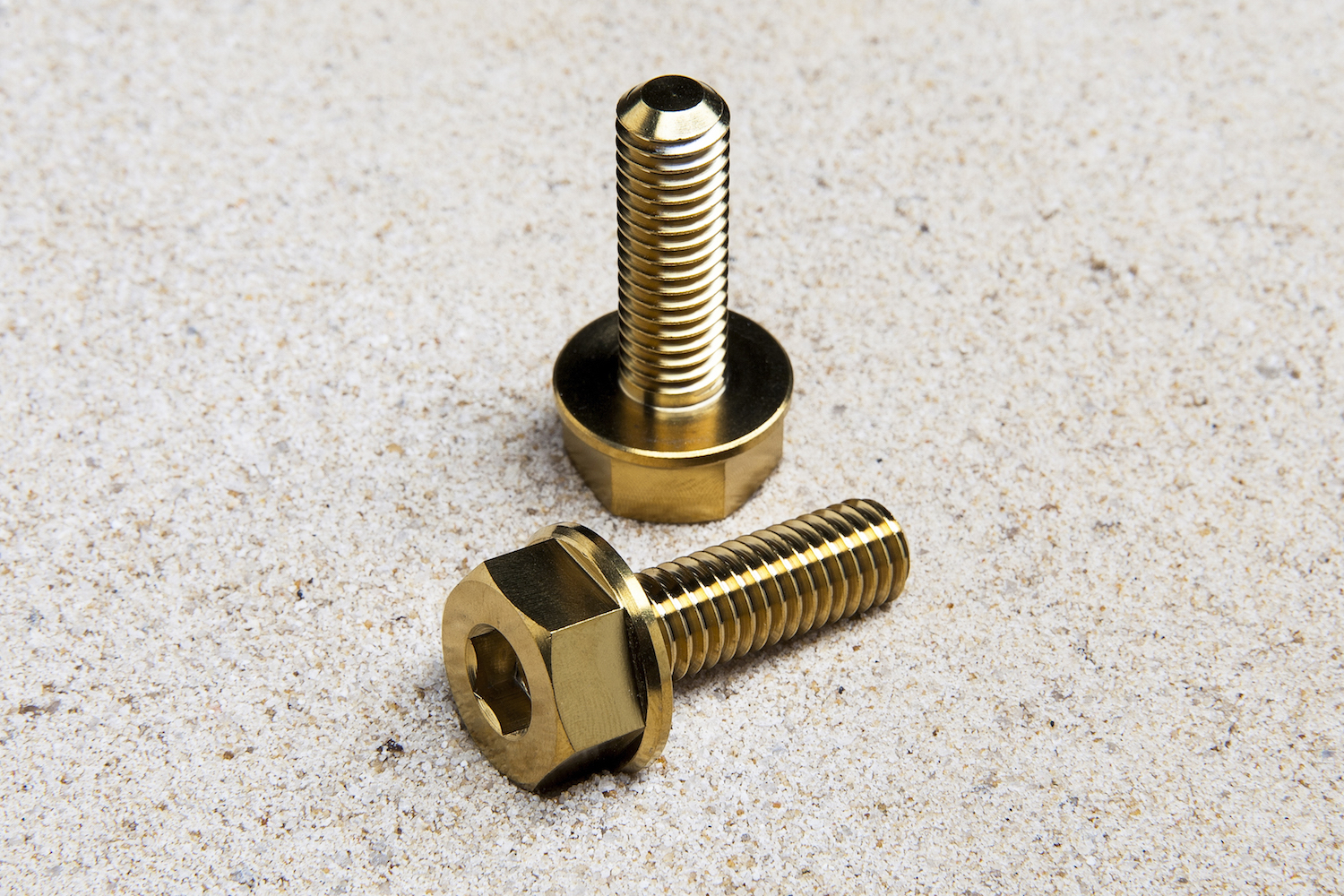 Impurity Ti Bolts for Profile Mini Hubs
These bolts are designed to enable you to run pegs on a profile mini styled hub.
Sold as single bolt.

3/8" race Profile mini hub bolts.
Length 30mm. 16 tpi.
Gr5 titanium-alloy (Gr5 Ti-6Al-4V).
Ultimate tensile strength: 950~1000MPA (megapascals)
Fix with 17mm socket wrench or 8mm hex wrench
Weight 35g for a pair.
*Colouring of bolts is done by the vacuum nitride process or TiNi
*Raw bolts do not have a TiNi coating.