0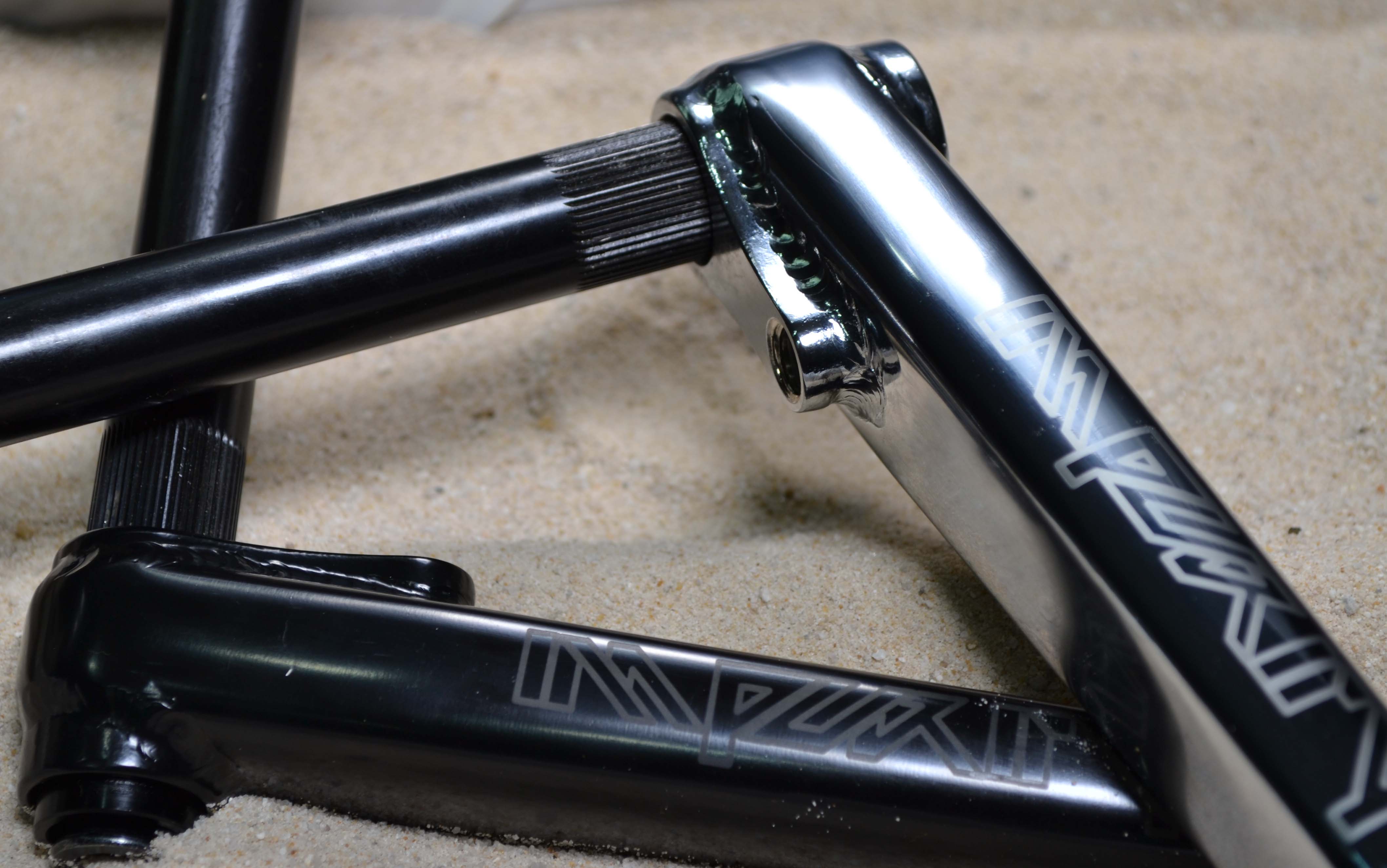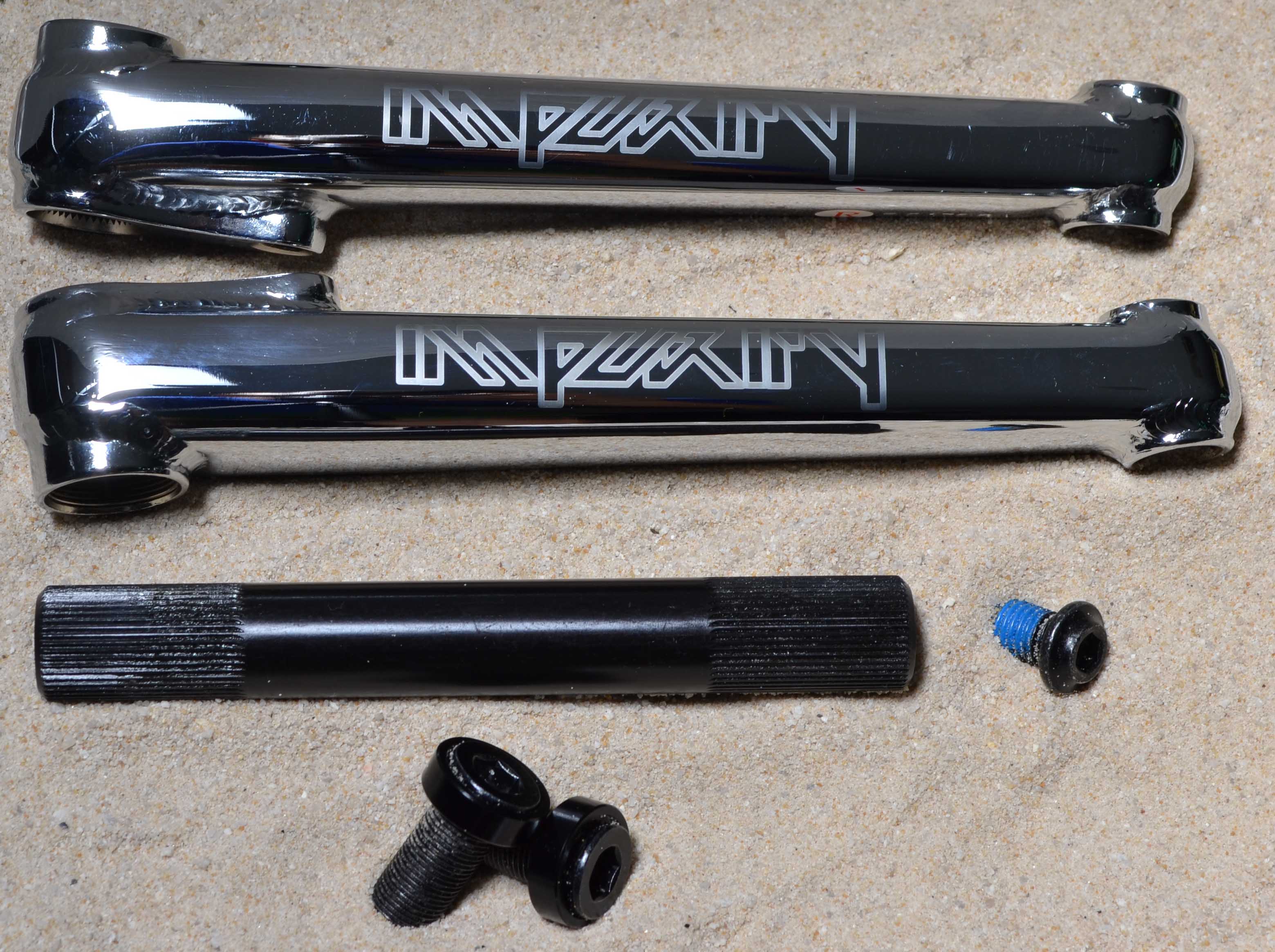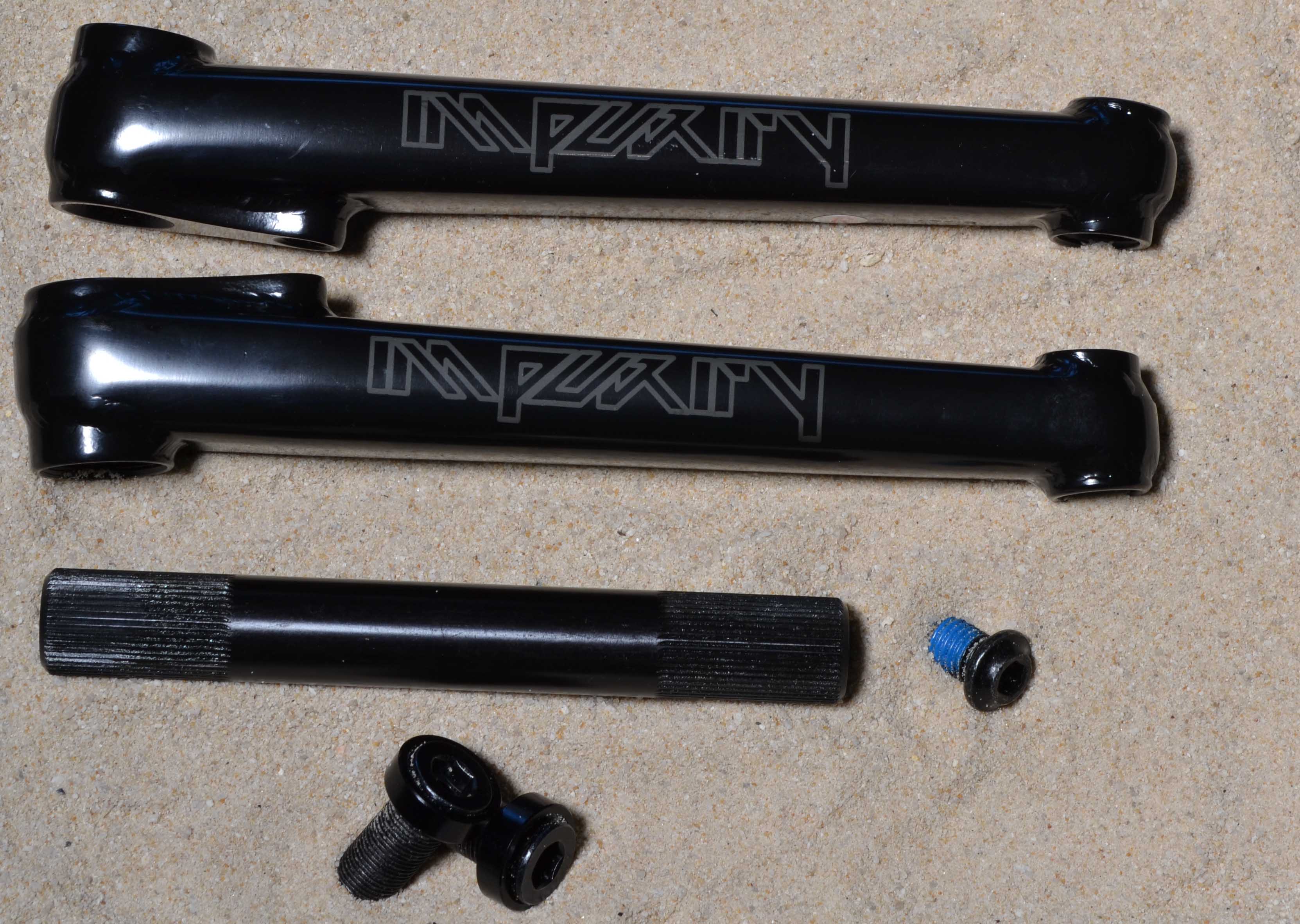 Impurity Cranks v3
Impurity cranks! Built to take it all and survive, Impurity cranks feature full 4130 heat treated crmo construction in the crank arms and spindles. Keeping weight down with a hollow butted Crmo spindle, Impurity's cranks are a mere 75 grams heavier compared to its counterparts with titanium spindles.
Our logo is discreetly laser etched into the sides of the cranks, which stops it from being scuffed. The Impurity crank set also includes a crank tool kit. And if you're wondering, these cranks fit street mtbs as well as they fit bmxs so go wild!
Features:
Spindle length 142mm(bmx) or 152mm(mtb)
175mm Crank arm length
19mm hollow butted 48 splined spindle
RHD or LHD compatible
Weight of cranks: 890g
Discreet laser etched logo
Crank tool kit include crank assembly tool, pedal spanner and crank arm removable tool.